Installations & Upgrades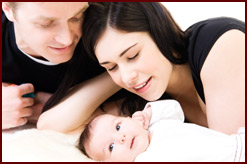 The easiest way to reduce your carbon footprint and curb your greenhouse gas emissions is to improve the efficiency of your heating system. Today's heating systems typically reduce energy consumption by about 30 percent. When you upgrade, you burn a lot less fuel, so you not only save money, you reduce your emissions and contribute to a reduction in demand for foreign oil and gas.
Shattuck Oil specializes in installation of high-efficiency heating equipment. We have an excellent selection of boilers and furnaces from the world's top manufacturers, and our installation work is exceptional. Unlike many installers, we adhere to manufacturer's specifications, so that your new system delivers optimal performance and efficiency.
If you would like to speak with a Shattuck heating specialist about your system, please call us today or
contact us online
.
Radiant heating provides exceptional comfort and energy efficiency. Unlike traditional heating, which relies on small heat transmitters using high temperature heat, radiant heat uses large emitters and lower temperatures. The most popular use of radiant is in floors. Heating elements in the floor (usually small pipes carrying heated water) turn the floor itself into a heating element that warms anything that contacts it, as well as the room itself. Radiant heat can also be delivered through walls, floors and specially designed radiators.
With today's advanced pumps and mixing valves, it is possible to warm some rooms with radiant and others with traditional baseboards - off the same boiler.
Radiant installations are complex and should be performed only by experienced contractors. Shattuck Oil has extensive experience in radiant heat, with dozens of successful installations in Massachusetts and New Hampshire.
If you would like to speak with us about a radiant heating installation, please call us or
contact us online
.
[ Back to top ]
Hydro Air
Hydro air technology combines the best of hot water and hot-air heating. Heat is generated by a boiler but distributed as heated air. The heated water is piped through an air handler, where the heat is transferred from hot water coils to the air, which is then distributed to rooms through ductwork. If a central air conditioning system is integrated, the ducts perform double duty for heating in the winter and cooling in the summer.
Hydro air is particularly effective in buildings where zoned heat is desirable, because zoning is difficult with a traditional hot air heating system. It also adds more options for heating to a building that relies on water-based heating, such as for heating a garage or an addition.
Shattuck Oil has been designing and installing hydro air systems in local homes and businesses for years. To inquire about hydro-air heating in your home or building, please call us or
contact us online
.
[ Back to top ]
Manufacturers
Shattuck Oil installs advanced, high-efficiency heating equipment from some of the world's leading manufacturers.
| | | |
| --- | --- | --- |
| Buderus | Buderus boilers and controls are designed in Europe, where fuel costs are significantly higher than in the U.S. and environmental regulations are more stringent. Models like the G115 are constructed with the highest quality materials and designed to maximize the heating value of every ounce of fuel. The triple-pass design holds the gases in the boiler longer, allowing the cast iron to absorb the maximum amount of heat. A 3" jacket of thermal insulation encases the entire boiler block to reduce standby losses. When paired with the Logamatic control, a Buderus boiler can vary its output temperature to match the weather and minimize room temperature swings. | |
| Comfort-Aire | Manufactured by Heat Controller Inc., Comfort-Aire Patriot Oil Furnaces are high-quality, high-efficiency systems that can work hand-in-hand with a central air conditioning system for year-round comfort. Comfort-Aire furnaces carry a lifetime warranty on the heat exchanger. | |
| Hallmark | Hallmark furnaces are famous for their quality and durability. Boyertown Furnace , which has been building the Hallmark since 1939, ensures product quality with its meticulous operations. Engineers regularly adapt the design to incorporate the latest advancements, like variable speed blower motors, which simultaneously deliver better comfort and improved efficiency. Every Boyertown assembly worker is empowered to stop the production line if they spot a problem. Each heat exchanger is 100 percent mechanically tested, utilizing advanced technology to safeguard against defects, and every furnace is inspected at final assembly and rechecked against stringent criteria before shipping. That commitment to quality yields a furnace that will operate reliably for years and years. | |
| Weil McLain | Founded in 1881, this Indiana-based company aims "to design and build the best comfort heating products on the market. To make them first. And to make them last...for decades." Weil-McLain sells a line of high-performance cast-iron oil boilers, including the Ultra, which carries an efficiency rating of 86 percent and offers an Optional Advanced Features Module. | |
| Beckett | Beckett Oilheat equipment offers you the very best in engineered efficiency and advanced technology. Upgrading to a new Beckett burner provides you with a high-performance product that runs quietly and is engineered to last. And owning a Beckett burner can lower your service costs in addition to lowering your fuel costs. | |
| Carlin | Carlin EZ oil burners are reliable and highly efficient. Built in the U.S. and backed by a five-year warranty, they combine Carlin's proven range and reliability with an advanced line of electronic controls and high-efficiency components. Carlin is a longtime leader in the Oilheat industry, having pioneered many important technological advancements. | |
| Riello | Riello oil burners are designed for maximum efficiency and reliability, using reliable solid-state components that reduce maintenance costs and virtually eliminate breakdowns. Innovative features include an automatic air shutter that closes when the burner is not in use to reduce heat loss and a heavy gauge metal cover with sound attenuating insulation for extremely quiet operation. | |
| Taco | Generations of HVAC professionals have known and trusted Taco to design and build the most reliable products in the industry. Homeowners may never have heard of us, even though our pumps, controls and system components may be hard at work in their basements! Taco delivers exceptional quality because it has been owned and operated by the same family for over 80 years - a family whose dedication to its customers, products and employees has never wavered. | |
| ADP Hydro Air | ADP is one of the world's largest manufacturers of residential evaporator coil and high efficiency air handlers. The company strives to manufacture the highest quality products in the marketplace. Its production system is supported by an award-winning testing laboratory. ADP Hydro Air Handlers offer quiet operation with a choice of three-speed or fully variable-speed motors. | |
[ Back to top ]